Antidepressants
Kentucky Attorneys Protecting Consumers Harmed by Dangerous Drugs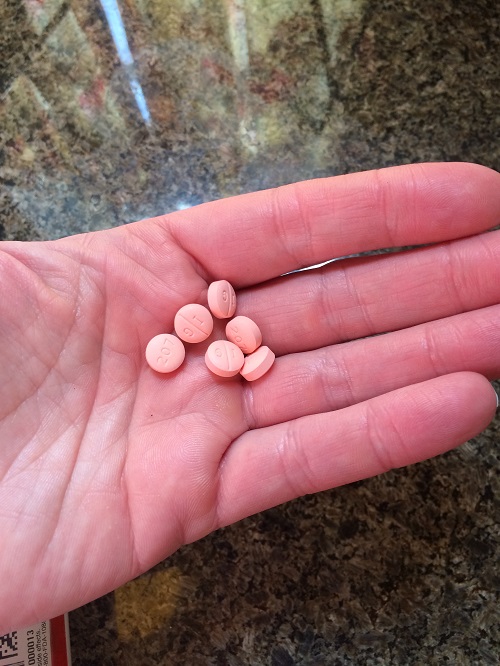 People injured by a defective product, including a defective drug, have a legal right to seek compensation. Since 1973, the Kentucky defective drug and medical device lawyers of English, Lucas, Priest & Owsley, LLP have been assisting the people of Hopkinsville, Madisonville, and the rest of Kentucky and Tennessee with their legal problems. If you have experienced serious side effects of antidepressants, our attorneys can inform you of your options under the law.
Antidepressants Can Increase the Risk of Unwanted Problems
In addition to their use in treating depression, antidepressants are sometimes prescribed for off-label uses, such as to treat eating disorders, anxiety, and panic attacks. These medications can cause serious side effects. Antidepressants may increase the risk of suicide for some patients, and a certain type of antidepressant can cause serotonin syndrome, which is a type of chemical imbalance. Fortunately, Kentucky and Tennessee law allows people who have suffered these side effects to file a lawsuit to seek compensation for their injuries.
Victims of Defective Medications May File a Products Liability Lawsuit
A person who has been injured by the side effects of a defective drug can file a products liability lawsuit. To prevail in a product liability lawsuit, the plaintiff generally must prove that:
The defendant sold the product;
The plaintiff received the product without substantial changes;
The product was unreasonably dangerous; and
The plaintiff was injured by the product.
The drug manufacturer is almost always the defendant in a defective drug lawsuit. To prove that the product was unreasonably dangerous under a strict products liability standard, the plaintiff can allege one of three defects: design, manufacturing, or failure to warn. Most defective drug plaintiffs use the latter, alleging that the drug manufacturer failed to include an adequate warning about the drug's potential side effects.
To prove that the drug caused the plaintiff's injuries, the plaintiff usually presents evidence from medical records, an expert witness, and other relevant sources. The last necessary element is not generally a point of contention. If the plaintiff proves all four elements, a jury can award damages.
It is important to remember that both Kentucky and Tennessee laws limit the amount of time a defective drug plaintiff has to file a lawsuit. It is therefore important that a person who suspects that he was injured by a defective drug contact an attorney right away. Failure to do so may result in the case being time barred.
Prevailing Plaintiffs Are Entitled to Damages
A plaintiff who wins a product liability case can collect damages from the defendant. One type of damages reimburses the plaintiff for the costs associated with her injury, such as lost wages and medical bills. Others compensate the plaintiff for pain and suffering, mental anguish, and other, less quantitative injuries. Finally, some plaintiffs may be awarded punitive damages, which are intended to serve as punishment for defendants whose behavior is unconscionable.
Litigating Complex Defective Drug Lawsuits
Drug companies have billions of dollars riding on their products. When a person sues them and questions the safety of their drugs, they fight back. The Kentucky defective drug and medical device attorneys of English, Lucas, Priest & Owsley, LLP have been litigating cases since 1973 and have the experience necessary to fight for injured residents of Allen County, Warren County, the rest of Kentucky. We also represent clients in Nashville and throughout Tennessee. If you have suffered from the side effects of an antidepressant, schedule a free case evaluation by calling (270) 781-6500 or filling out our online contact form .