Deaths at Work
Kentucky Workplace Death Lawyers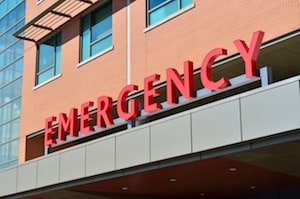 No one should die at work. Yet, it happens every day in the United States.
A staggering 4,836 workers were killed on the job in 2015, according to the Bureau of Labor Statistics. That's 3.4 per 100,000 full-time equivalent workers. On average, that's more than 93 a week or more than 13 deaths every day.
While no one should die at work, it is a real possibility at physically demanding jobs, particularly construction and manufacturing, or anything in which large equipment is regularly part of the job. Safety equipment, such as harnesses, helmets and goggles, are designed to protect workers on the job, but may not be adequate.
Though no amount of compensation can replace a loved one who has died, workers' compensation is in place to help families cope with the loss of income of a parent or child who has died on the job.
Help with your workers' compensation case
Most employers are required to have workers' compensation insurance. If your loved one died at work, you should ask if their estate is due any compensation from workers' comp. These funds can help your family pay for the funeral, medical bills, or for expenses the deceased worker had.
Navigating the world of workers' comp isn't easy. We can review your case for free, and help you get the workers' comp benefits that your family deserves. Let us help you. You can reach our experienced legal team at (270) 781-6500 or use our contact form here.