Januvia / Byetta
Kentucky Pharmaceutical Injury Lawyers
Drug manufacturers have a duty to produce safe products and fully inform consumers of any side effects. When drug manufacturers fail to do so, patients can suffer. Since 1973, the Kentucky defective drug and medical device lawyers of English, Lucas, Priest & Owsley, LLP have helped residents of Allen and Barren Counties, as well as those living in other areas of Kentucky and neighboring Tennessee, seek compensation for their injuries. If you have experienced harmful side effects due to use of Januvia or Byetta, we can help you.
Patients Taking Januvia or Byetta May be at Risk for Serious Injuries
Januvia and Byetta are prescription drugs used by people with type 2 diabetes to manage their condition. Although they are not experienced by everyone, some users of these drugs have suffered serious side effects that can cause injuries. For example, Januvia has been linked to the occurrence of cancer in some patients. A person who has used Januvia or Byetta and been subsequently diagnosed with cancer might have a legal claim against the manufacturer of the drug.
Kentucky Law Protects Victims of Defective Drugs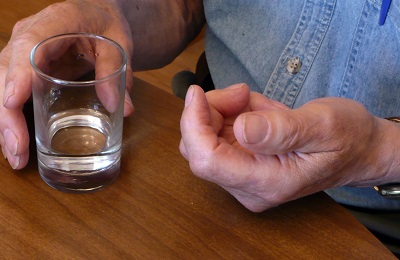 A person injured by a defective medication can seek compensation for his injuries by filing a products liability lawsuit. These types of lawsuits allege that the plaintiff was injured by an unsafe product. To prevail in a product liability suit, the plaintiff must show:
The defendant sold the product;
The plaintiff received the product without substantial changes;
The product was unreasonably dangerous, and
The plaintiff was injured by the product.
The plaintiff can generally show that the product at issue was dangerous in three possible ways: a design defect, a manufacturing defect, or a failure to provide adequate instructions or warnings. In most defective drug lawsuits, the plaintiff alleges that the drug manufacturer did not provide adequate warnings of the drug's side effects.
To prove that the medication at issue caused the plaintiff's injury, the plaintiff typically relies on her medical records, the testimony of expert witnesses, and other evidence. If the plaintiff can successfully prove all of the elements by a preponderance of the evidence, she can prevail in the lawsuit.
Losing Defendants Can be Liable for Damages
A plaintiff who wins a products liability lawsuit against a drug manufacturer can collect damages. Economic compensatory damages pay for costs incurred by the plaintiff as a result of his or her injury. Hospital bills and lost wages are common examples of these damages. The plaintiff can also collect noneconomic compensatory damages to compensate for injuries that are harder to value, such as pain and suffering or emotional distress.
Some prevailing plaintiffs may also collect punitive damages if they prove that the defendant showed a reckless disregard for the safety or lives of other people. Because of the difficulty of meeting the evidentiary standard in this context, the award of punitive damages is rare.
An Experienced Attorney is an Asset
Drug manufacturers who fail to warn consumers of the dangers of their products may face liability under Kentucky or Tennessee law. The Kentucky defective drug and medical device lawyers of English, Lucas, Priest & Owsley, LLP have decades of experience fighting for people in Leitchfield, Hopkinsville, and throughout the state of Kentucky, as well as in Nashville and across Tennessee. If you have been injured by the side effects of Januvia or Byetta, call (270) 781-6500 or visit our contact page to schedule a free case evaluation.