Malnutrition and Dehydration
Kentucky Attorneys Serving Victims of Nursing Home Neglect
Those of us with loved ones in nursing homes trust these facilities to keep our family members well fed and nourished. Some nursing homes, however, carelessly let their residents suffer from malnutrition and dehydration. Victims of nursing home malnutrition and dehydration have a legal remedy. The Kentucky and Tennessee nursing home negligence attorneys of English, Lucas, Priest & Owsley, LLP have years of experience fighting for injured elders in these facilities.
Negligence Is a Rampant Problem in Licensed Care Facilities
In one study reported by the National Center on Elder Abuse, 95 percent of nursing home residents reported that they either had personally experienced nursing home abuse or had seen another resident suffer from abuse. According to the Mayo Clinic, signs of malnutrition in the elderly include weight loss, easy bruising, or deteriorating dental health. If you have a family member in a nursing home or assisted-living facility and have seen signs of malnutrition or dehydration, you should contact an experienced attorney.
Malnutrition Victims May File a Lawsuit in Kentucky Court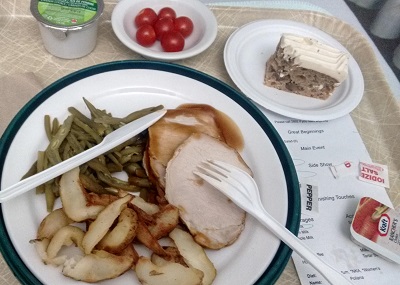 A person who has suffered from malnutrition or dehydration at the hands of a licensed care facility may file a negligence lawsuit. Most nursing home negligence claims are filed against the facility itself, rather than against the specific employees who may have been involved. This is because Kentucky law holds employers responsible for the actions of employees who act within the scope of their duties. For the injured resident to win and collect damages, he or she must prove four elements.
First, the resident must prove that the facility owed him or her a duty. Nursing homes always have a duty to exercise reasonable care when attending to all of their residents. This duty extends to all employees of the licensed care facility, from staff to physicians.
Next, the resident must prove that the facility breached this duty by presenting evidence of unreasonable behavior by nursing home staff. Examples of unreasonable behavior include failing to adequately feed residents or neglecting residents to the point of malnutrition or dehydration.
Finally, the resident must prove that the facility's behavior caused injury, and that the resident has suffered damages. These elements can be satisfied if the elder experienced physical, emotional, or financial injuries as a result of the nursing home's abuse.
Negligent Nursing Homes Must Pay Damages to Injured Residents
Damages may be available to residents of licensed care facilities who suffered negligent malnutrition or dehydration. Compensatory damages can reimburse the victim for the direct costs of the facility's negligence. These include medical bills and other expenses. Non-economic compensatory damages can compensate the victim for less objective injuries, such as pain and suffering or emotional distress. In some cases of reckless behavior, the facility may be ordered to pay punitive damages to the injured resident.
Hold Kentucky Nursing Homes Accountable
Nursing homes have no excuse for failing to provide adequate food or water to their residents. If you or a family member has suffered malnutrition or dehydration caused by a negligent licensed care facility, you have a legal right to compensation. The nursing home neglect attorneys of English, Lucas, Priest & Owsley, LLP can help you hold the facility accountable for its actions. We represent clients in Owensboro and Hopkinsville, and throughout Allen and Barren Counties. We also represent clients in all of Kentucky and Tennessee. Call (270) 781-6500 or visit our contact page to schedule your free case evaluation.