Manufacturing Worker Repetitive Stress
Kentucky Workers' Compensation Lawyers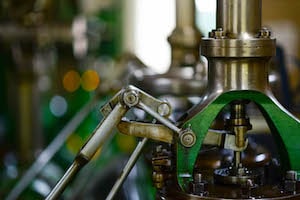 For most factory workers, doing the same thing repeatedly all day long is simply a job requirement. Most manufacturing plants, even the most sophisticated, modernized plants of today, need someone standing in place performing a similar task day in and day out.
These repetitive duties can cause a repetitive stress injury, or, as some call it, a repetitive strain injury. These injuries are brought on by work, and need to be cared for by qualified physicians. Workers' compensation insurance should help pay for treatment for your injuries, which can range from mild tingling to crippling pain.
Repetitive movement causes injuries
One of the most common repetitive strain or repetitive stress injuries is carpal tunnel syndrome. This is caused by a pinched nerve in the wrist, which causes numbness and tingling in the hand. This injury isn't just for factory workers. Even employees who spend the majority of their time at a desk can get a form of carpal tunnel syndrome, which can also hit manufacturing workers. Carpal tunnel can be relatively mild, and alleviated with a brace, or much more severe, calling for surgery and recovery time.
Repetitive stress injuries can also involve the ulnar nerve, which runs down the arm. The ulnar nerve can become entrapped, which means it is compressed or irritated. The ulnar nerve is one of the three main nerves in the arm, traveling from your neck to your hand. Repetitive stress injuries can affect this nerve and cause lasting issues.
In any case, workers' compensation coverage should pay for care needed for recovery and for the time away from work that is needed to recover.
Repetitive stress injuries can also take more severe forms, which can involve neck or back pain, knee pain or other joint pain. If carrying heavy objects is part of your work, such as in a warehouse or on a construction site, a back brace is an important tool to help prevent injury. If your back is injured, your workers' compensation insurance should pay for that brace or anything else that is needed.
Other joints may be affected
Knees and hips often take the brunt of a long day on your feet. If you bend over often, crouch down or perform other strenuous activities, you can expect that both joints may be sore and stiff after long days, and may suffer greater damage in time.
We see these cases often. Injury in repetitive strain cases occurs day by day, little by little, making it sometimes hard to diagnose. But don't dismiss the toll a physically demanding job can take on your body.
Your first step in any workers' compensation case is to attempt to file a claim with your company's workers' comp insurance company. They can help you get the help you need. If you don't receive a timely response or your claim is denied, you may need the assistance of an experienced attorney.
Our team is ready and willing to help you with your workers' compensation case. Please contact us at (270) 781-6500 or fill out our contact form here. We would be glad to assist you. An initial consultation is free.