Medication Errors
Kentucky and Tennessee Lawyers Holding Negligent Nursing Homes Accountable
A medication error can cause serious harm to nursing home residents. Therefore, facilities that have committed medication errors may be liable to residents who file a negligence claim. The Kentucky nursing home negligence attorneys of English, Lucas, Priest & Owsley, LLP have the experience to hold negligent nursing homes accountable for their actions. If you or a loved one were injured by a medication error, we can help evaluate your legal options.
Injured Residents of Licensed Care Facilities Can Seek Compensation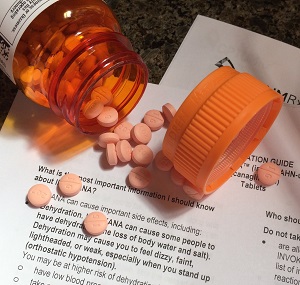 Patients taking the wrong medication can be severely harmed. According to the Centers for Disease Control and Prevention, adults age 65 and older are twice as likely as younger adults to visit an emergency room to treat an adverse drug event. More than 177,000 seniors are taken to the ER each year as a result of medication problems. If a nursing home's medication error injures a resident, he or she can seek damages in court.
Kentucky law gives injured nursing home residents the right to sue the facility that harmed them. A medication error case usually alleges negligence on the part of the licensed care facility. Successful medication error cases generally proceed through three basic stages.
First, nursing homes owe their residents a duty of care. In many negligence cases, this is the duty of reasonable care. For nursing home medical malpractice cases, by contrast, it is framed as a duty to abide by standards of care that are commonly accepted in the medical profession. The duty of care for which nursing home staff is responsible may be best defined as the level of skill and proficiency expected from a competent staff member trained in this profession.
The victim next must show that someone on the nursing home staff, such as a doctor or nurse, breached the applicable duty of care. Failing to follow a prescribed medication protocol is a typical example of a breach. Any action that falls below commonly accepted medical standards may be considered a breach. Failing to act when the situation requires it also can be considered a breach if an ordinary doctor or nurse would have taken action in a similar situation.
Finally, the victim must prove that the careless of the nursing home staff caused the victim's injuries. In a medication error case, the victim must prove that the failure of the nursing home to follow a proper medication protocol caused the harm. This is typically proven using expert witnesses and the victim's medical records.
A resident whose injuries were caused by a negligently administered medication can collect damages from the nursing home. These damages are intended to compensate the resident for financial, emotional, and physical injuries the defendant's negligence caused. Past and future medical bills and pain and suffering are two examples of injuries many medication error victims may have experienced.
Experienced Kentucky Attorneys Representing Injured Nursing Home Residents
A negligent nursing home should admit its responsibility for careless actions and strive to make things right, but unfortunately this does not always happen. English, Lucas, Priest & Owsley, LLP has the experience necessary to hold nursing homes unwilling to take responsibility for their actions accountable. If you or a loved one has been injured by a negligent nursing home, one of our Kentucky negligence lawyers can help explain how to assert your rights. We serve clients throughout Kentucky, including Bowling Green, Owensboro, Hopkinsville, Somerset, and throughout Logan County. We also represent clients in Nashville and across Tennessee. We also represent clients in Nashville and across Tennessee. Call (270) 781-6500 or visit our contact page to schedule a free case evaluation.