Neglect
Lawyers Fighting for Kentucky Victims of Nursing Home Neglect
Nursing homes that care for our loved ones have no excuse for neglecting residents. If you or a loved one have suffered at the hands of a neglectful licensed care facility, English, Lucas, Priest & Owsley, LLP can help you seek compensation. Our Kentucky nursing home negligence attorneys have a deep understanding of the potential legal claims and strategies that can be utilized to protect residents of these facilities. We proudly serve clients throughout Kentucky, including Bowling Green, Franklin, and Elizabethtown, as well as Tennessee.
Elders Suffering from Neglect Can File a Negligence Claim
According to the American Psychological Association, for every reported case of elder person neglect, as many as 23 go unreported. Sunken eyes or significant weight loss may be a sign that a nursing home resident is experiencing neglect. The development of bed sores may also indicate neglect. Nursing home residents who have been victims of this inexcusable conduct can protect their rights.
Kentucky law provides legal recourse for people who have been injured by the wrongdoing of another person or entity. Victims of nursing home neglect can seek compensation from the facility by filing a negligence lawsuit. Generally speaking, this claim will allege that the nursing home owed the resident a duty of reasonable care, breached the duty, and caused injury to the resident because of the breach.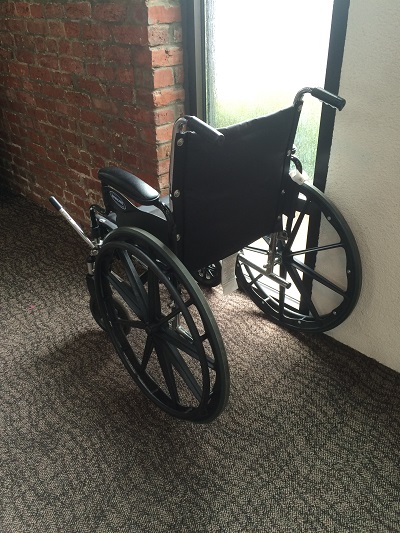 Licensed care facilities owe their residents a duty of reasonable care. Failing to meet this standard constitutes a breach. Failing to administer medication, allowing residents to develop bed sores, or allowing dehydration are all examples of neglectful behavior. If nursing home staff is guilty of these or similar oversights, they have likely breached the duty of reasonable care.
To be considered a cause of the resident's injuries, the defendant must have substantially contributed to the resident's condition. For example, failure to properly move a resident could be considered the cause of bed sores. Failing to adequately feed a resident is a cause of malnutrition. In many neglect cases, the causation is obvious, but in others it may be more complex. Ask an experienced attorney if you have questions about whether a nursing home's conduct caused your injuries.
Claims Must Be Filed Within One Year
Behavior that constitutes neglect does not occur at just one point in time. Therefore, it is important that victims of nursing home neglect or their families talk to a lawyer as soon as they discover the nursing home's behavior. Kentucky's statute of limitations could prevent otherwise valid claims from being heard if they are not filed within one year of the date of the injury.
Residents who can prove that a nursing home's neglect harmed them may be awarded damages paid by the facility. These include compensatory damages for expenses such as medical bills. The resident may also be awarded other damages that compensate residents for pain and suffering, emotional distress, and other subjective injuries also may be available. When neglect is extreme, residents may be able to pursue punitive damages as well.
Knowledgeable Kentucky and Tennessee Injury Attorneys Can Help Protect Your Rights
If you or a loved one has been the victim of nursing home neglect, you don't have to tolerate it. Kentucky and Tennessee law gives you the right to hold a neglectful facility accountable. The Kentucky and Tennessee negligence lawyers of English, Lucas, Priest & Owsley, LLP have significant experience pursuing cases on behalf of nursing home residents. To start your conversation with us, call (270) 781-6500 or fill out our online contact form. We serve clients throughout Kentucky and Tennessee.