Nursing Home Medical Malpractice
Nursing Home Medical Malpractice Attorneys Serving Bowling Green
Nursing homes' primary purpose is to provide the best place for residents to receive the medical and daily care they need. When nursing home employees do not meet required medical standards, they put residents at risk. English, Lucas, Priest & Owsley, LLP is comprised of Kentucky nursing home neglect lawyers who fight for the rights of elders in licensed care facilities. If you or a family member has been injured due to medical malpractice in a nursing home, we can help you seek compensation.
Nursing Home Negligence May Be Underreported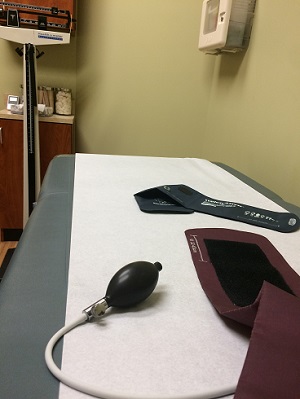 Nursing home medical malpractice is a type of professional negligence. Unfortunately, elder neglect is widespread in nursing homes. According to the National Center on Elder Abuse, nearly one-third of American nursing homes have been cited for violating federal standards applicable to licensed care facilities. In addition, a study by the U.S. General Accountability Office found that 70 percent of state nursing home surveys overlook at least one deficiency. Residents who have suffered from medical malpractice committed by facility staff can protect their rights.
Kentucky Residents Injured Due to Medical Malpractice Can Sue
A nursing home resident who was injured by medical malpractice can file a negligence lawsuit against the doctor or facility responsible for injuring the resident. Briefly stated, the elements of a negligence case that a plaintiff must prove in order to prevail are that:
The doctor or facility owed a duty of care to the resident;
The doctor or facility breached the prescribed duty of care; and
The doctor or facility's breach of duty caused the resident's injuries.
In medical malpractice cases, a physician and the facility that employs him owe a duty of reasonable care to all patients. This duty is sometimes characterized as a duty to abide by commonly accepted standards of medical care.
To prove that a treating physician breached this duty, the injured patient can submit evidence of a doctor failing to provide care that meets the minimum acceptable medical standards. In some instances, this may be straightforward, such as when a doctor comes to work under the influence of drugs or alcohol. In other cases, expert testimony may be necessary to prove that the physician acted outside acceptable medical standards.
If the doctor's breach of duty harmed the patient, the doctor can be held liable. Moreover, the nursing home that employs the physician may be held liable for the doctor's actions under Kentucky and Tennessee law.
Prevailing Medical Malpractice Patients Can Get Damages
If a nursing home resident prevails in a nursing home medical malpractice case against a doctor or licensed care facility, he or she may be entitled to damages. These are designed to reimburse the resident for medical bills, physical therapy, and other direct costs of the injuries caused by the physician's negligence. The victim also can collect damages as compensation for emotional distress, pain and suffering, or disfigurement. In some cases, residents may be able to collect punitive damages if the doctor or the nursing home acted recklessly.
Trust Your Case to Experienced Kentucky Attorneys
Nursing homes that do not abide by commonly accepted standards of medical care must pay for the injuries they cause their residents. If you or a loved one has experienced abuse in a licensed care facility, you have a right to seek compensation for those injuries. The Bowling Green nursing home medical malpractice attorneys of English, Lucas, Priest & Owsley, LLP have the strength, knowledge, and experience to pursue your nursing home medical malpractice case and get you the compensation you deserve. Our practice extends to clients in Elizabethtown and Glasgow, Warren and Logan Counties, as well as throughout Kentucky and Tennessee. Call (270) 781-6500 or fill out our online contact form to schedule a free consultation.