Nursing Home Negligence
Fighting Nursing Home Negligence in Kentucky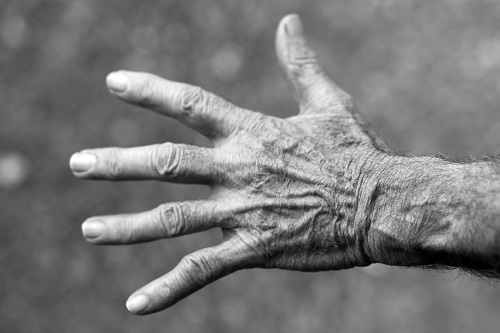 People who reside in a nursing home or assisted living facility can be especially vulnerable to abuse and neglect. The Kentucky nursing home abuse attorneys of English, Lucas, Priest & Owsley, LLP are dedicated to helping the victims of this terrible circumstance protect their rights. If you or a loved one has been abused or neglected by a nursing home, we can help you seek damages to compensate for your or your family member's injuries.
Nursing Home Abuse and Neglect is a Serious Problem
In recent years, nursing home abuse and neglect in Kentucky has been on the rise. The Lexington Herald-Leader reports that in 2011, nursing home neglect and abuse occurred in about 28 percent of cases investigated by adult protection workers. This is a one-year increase of 10 percent, according to a report compiled by the Cabinet for Health and Family Services. Fortunately, Kentucky law gives the victims of nursing home abuse and neglect the right to hold nursing homes accountable.
Kentucky Law Protects Abuse Victims
Victims of nursing home abuse or neglect can file a lawsuit that alleges negligence on the part of the nursing home or assisted living facility. To bring a successful negligence lawsuit, the plaintiff must prove:
The nursing home owed a duty of care to the resident;
The nursing home breached its duty; and
The resident's injuries were caused by the nursing home's (or a staff member's) actions.
A nursing home must provide reasonable care to its residents. Allowing residents to develop bed sores or fall down can constitute a breach of this duty. The same is true for incidents of overt physical or verbal abuse. If this neglect or abuse causes physical or emotional injuries to the resident, the nursing home can be held liable. It may also be possible to hold medical professionals associated with the nursing home liable under a theory of medical malpractice, arguing that the defendant's care of the victim failed to meet what would be a reasonable standard of care within the medical community.
Because nursing home abuse and neglect is sometimes difficult to discover, it is important to contact an attorney as soon as you learn of a family member's abuse. Kentucky law requires personal injury actions to be filed within one year of when the injury is discovered. Missing that deadline could mean that the case will be dismissed forever.
Abused Nursing Home Residents Can Collect Damages
Plaintiffs who bring a successful nursing home negligence lawsuit can collect compensatory damages. These damages are intended to compensate the plaintiff for the past and future costs of the abuse or neglect, including medical bills, pain and suffering, and lost wages, if any.
In cases of overt nursing home abuse, it may be possible for the plaintiff to collect punitive damages. Generally, punitive damages are available to plaintiffs who show by clear and convincing evidence that the defendant essentially intended to cause harm. This is difficult to prove, so ask a knowledgeable attorney about the damages to which you may be entitled.
Trust 40 Years of Experience
Victims of nursing home abuse do not have to suffer in silence. The Kentucky nursing home neglect lawyers of English, Lucas, Priest & Owsley, LLP have years of experience fighting for the rights of elderly and disabled victims of nursing home abuse. If you or a loved one has experienced abuse or neglect at the hands of a facility in Bowling Green, Nashville, or anywhere else throughout Kentucky or Tennessee, call (270) 781-6500 or email us to schedule a free consultation. We serve individuals and families in numerous local communities, including the cities of Scottsville, Adolphus and Halfway in Allen County.