Bald Tires and Blowouts
Kentucky and Tennessee Tractor Trailer Accident Claims
When a tractor trailer sustains a tire blowout, it can lead to a dangerous situation. If the driver loses control of the truck, a serious accident can occur. Since 1973, the Kentucky truck accident attorneys at English, Lucas, Priest & Owsley, LLP have helped truck accident victims from throughout Kentucky, and are prepared to help you assert your rights if you have been hurt in a truck wreck involving a tire blowout or some other cause.
Tire Failure Causes Nearly Five Percent of Truck Accidents
Accidents that occur as a result of tire failure can be deadly. According to a report prepared in part by the Kentucky State Police, tire failures were a contributing factor in 4.7 percent of fatal truck accidents in 2012. Of all truck accidents that year, tire failure was the most common vehicular contributing factor.
Kentucky Law Allows Victims to Hold Negligent Trucking Companies Liable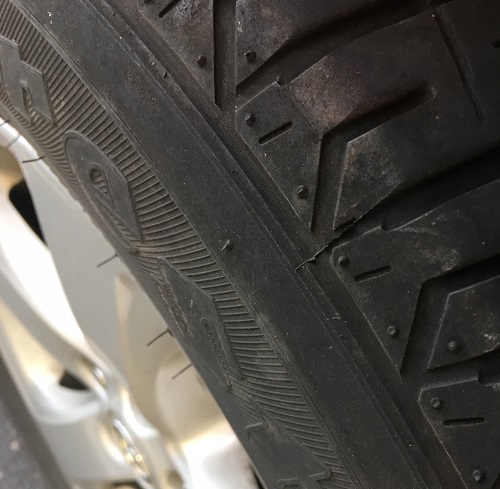 People injured due to a tire blowout accident may choose to file a lawsuit. Most tractor trailer accident victims file a lawsuit that alleges negligence on the part of the defendant. To prevail in a negligence claim arising from a blowout accident, a plaintiff must prove that:
The defendant, likely the trucking company, owed a duty to the plaintiff;
The trucking company breached the duty; and
The plaintiff's injuries were caused by the trucking company's actions.
A trucking company owes a duty to motorists to ensure that their trucks are inspected, properly maintained, and road worthy. If the defendant in a blowout accident case failed to reasonably inspect its trucks, and a tire blowout injures another motorist or passenger, the trucking company can be held liable.
Depending on the facts of the case, parties other than the trucking company may share part or all of the liability. The tire manufacturer, the company that last performed maintenance on the truck, or even the truck driver may also share fault. Ask an experienced attorney if you are unsure as to who may hold legal responsibility for your tire blowout accident.
People involved in a tractor trailer accident should contact an attorney as soon as practicable after the accident to prevent spoliation of evidence. Litigating a truck accident involves many types of evidence such as maintenance records, driver logs, and cargo documentation that are not applicable in passenger car accident cases. A lawyer with experience litigating truck accidents can seek to ensure that the plaintiff has access to this evidence before it is destroyed or lost.
Many roadways in Kentucky and Tennessee carry tractor-trailer traffic. Those roadways include Interstate 65, Interstate 69, Interstate 24 and Interstate 40, as well as Interstate 64 and Interstate 71. Other roadways that sometimes carry large trucks can include the Louie B. Nunn Cumberland Parkway, the Bluegrass Parkway, William H. Natcher Parkway and Western Kentucky Parkway. We work with clients who have been injured on any of these roads, and many more highways throughout Kentucky and Tennessee.
Prevailing Plaintiffs May Collect Damages
A plaintiff who brings a successful tire blowout lawsuit is entitled to damages intended to compensate her for her injuries. The plaintiff can recover economic compensatory damages to recoup the costs of medical bills, lost wages, and property damage. Noneconomic compensatory damages compensate the victim for things like mental anguish and pain and suffering. In some cases a prevailing plaintiff may also seek punitive damages, but obtaining these damages mandates that the plaintiff meet a higher burden of proof than the other parts of his or her case require. Ask an experienced attorney about the damages to which you may be entitled.
An Experienced Attorney Can Help You Protect Your Rights
The Kentucky and Tennessee truck accident lawyers at English, Lucas, Priest & Owsley, LLP have been helping Kentuckians from Bowling Green, Elizabethtown, Madisonville, Barren County, and other neighboring communities since 1973. We also serve clients in Nashville and across Tennessee. If you have been injured in an accident caused by a truck tire blowout, call (270) 781-6500 or fill out our online contact form to schedule a free and confidential case evaluation.