Failure to Check Blind Spots
Kentucky and Tennessee Tractor Trailer Accident Attorneys
Driving safely requires that drivers check their blind spots before changing lanes. This is especially true for drivers of commercial vehicles.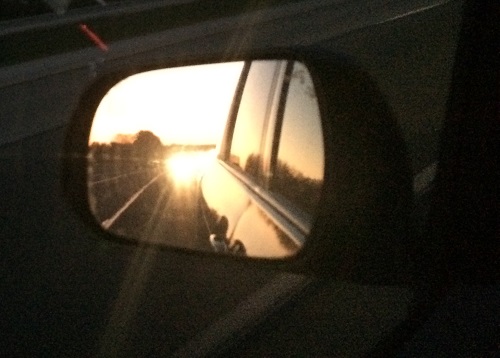 With an office in Bowling Green, the Kentucky truck accident attorneys at English, Lucas, Priest & Owsley, LLP serve people in communities including Russellville, Leitchfield, and throughout the state. We also serve clients in Tennessee. If you have been injured in a truck accident, we can help you seek the compensation to which you are legally entitled.
A Driver Who Does Not Check Blind Spots Puts Others at Risk
Tractor trailers and other commercial vehicles often have large blind spots that must be cleared before the truck can change lanes or turn. Failing to check blind spots causes hundreds of accidents each year in Kentucky. According to a report co-written by the Kentucky State Police, more than 130 truck accidents were caused in 2012 by truck drivers who made improper passes or weaved through traffic. A truck driver who injures another person by driving unreasonably under the circumstances may expose himself or herself and his or her employer to liability.
Kentucky and Tennessee Laws Protect Accident Victims
A person injured in a truck accident may file a lawsuit that alleges the truck driver's negligence. To prevail in such a case, the plaintiff must prove:
The defendant owed the plaintiff a duty;
The defendant breached that duty — in this case by not checking his blind spot; and
The plaintiff's injuries were caused by the truck driver's failure to check his blind spot.
All truck drivers have duty to drive reasonably, which includes checking a truck's blind spot. A driver who fails to do so has likely breached this duty. If an accident occurs because the truck driver failed to check his blind spot, he or his employer could be liable for the injuries caused by the accident.
Plaintiffs who may be partly at fault for an accident are not necessarily barred from bringing a lawsuit. Kentucky and Tennessee laws allow these plaintiffs to recover a portion of their injuries despite the fact that their conduct may have contributed to the accident. Consult a knowledgeable attorney if you think you may have been partly responsible for your truck collision.
Liable Defendants Must Pay Damages
A defendant who loses a negligence case is required to pay damages to the plaintiff. These damages are intended to compensate the plaintiff for the specific costs of the accident, such as damage to a car, medical bills, and lost wages. In addition, the defendant may have to pay for damages that are more difficult to put a price on, like mental anguish or pain and suffering.
Finally, a defendant may also be subject to punitive damages if the plaintiff can prove by clear and convincing evidence that the defendant acted with malice or a conscious disregard for the consequences of his actions. Be sure to ask your attorney if you are unsure as to what damages you may seek in your truck accident case.
Roads that carry tractor-trailer traffic in Kentucky and Tennessee include Interstate 65, Interstate 69, Interstate 24 and Interstate 40, as well as Interstate 64 and Interstate 71. Other highways that carry large trucks can include the Louie B. Nunn Cumberland Parkway, the Bluegrass Parkway, William H. Natcher Parkway and Western Kentucky Parkway. We have represented clients who have been injured in accidents on any one of these roads, and many more, and are happy to review your case, whether it occurred on one of these roads or another one not listed here.
Preserve Your Right to Compensation for Your Injuries
If you have been injured in a truck accident because the driver failed to check his blind spot, or otherwise acted negligently, call the Kentucky truck accident lawyers at English, Lucas, Priest & Owsley, LLP. We have decades of experience litigating tractor trailer accident cases for clients in Logan County, and Barren County, and throughout Kentucky and Tennessee. Dial (270) 781-6500 or contact us online to schedule your free case evaluation.