Overweight or Overloaded Trucks
Kentucky and Tennessee Tractor Trailer Accident Lawsuits
A fully loaded tractor trailer can weigh up to 80,000 pounds and cause serious damage in the event of an accident. A trucking company that either carelessly or knowingly overloads its trucks puts countless motorists and passengers at risk. The Kentucky tractor trailer accident lawyers at English, Lucas, Priest & Owsley, LLP have been litigating truck crash claims for decades, and can help you fight for the compensation you deserve if you have been injured in a truck crash.
Improper Cargo Accounts for Hundreds of Accidents
Overloaded trucks pose a significant danger to anyone sharing the roads with them. According to a report prepared in part by the Kentucky State Police, nearly 2.5 percent of truck accidents in 2012 were caused by problems with cargo. This includes overweight trucks, cargo that was not secured properly, and oversized cargo. A person injured in an accident caused by an improperly loaded tractor trailer can seek damages for the harm they have suffered.
Kentucky and Tennessee Law Will Hold Negligent Trucking Companies Liable
Truck accident victims can file a negligence lawsuit to seek compensation for financial, bodily, and emotional injuries. To win, the plaintiff must prove that: (1) The defendant, usually the trucking company, owed the plaintiff a duty; (2) the defendant breached the duty; and (3) the plaintiff's injuries were caused by the defendant's actions.
In an overloaded truck accident case, the defendant will usually be the trucking company, although it could be any entity responsible for overloading the vehicle. A trucking company must act reasonably, and either carelessly or knowingly violating the weight limits of a truck is a breach of that duty. If the breach causes an accident that injures another person, the defendant can be held liable for the damages.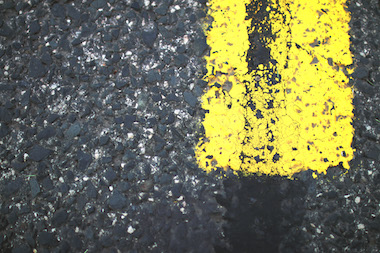 Litigating trucking accidents presents unique challenges. In a case where the weight of the truck is at issue, documentation of the cargo is vital evidence. To ensure that evidence is preserved for use at trial, it is important for the injured victim to contact an attorney with experience investigating and litigating truck accident cases as soon as possible after the crash.
Victims of Truck Crashes May be Entitled to Damages
A plaintiff who wins a negligence lawsuit is generally entitled to damages. Liable defendants will likely be ordered to pay money to repay the plaintiff for expenses incurred as a result of the accident. Medical bills, damage to a car, and lost wages from missed work are all compensable damages. Likewise, the defendant will can be held liable for damages that are more difficult to quantify, such as the plaintiff's pain and suffering. In some cases, defendants may also have to pay punitive damages, but in Kentucky these cases require further evidence. Ask a knowledgeable attorney about the damages to which you may be entitled.
Protecting Kentucky Accident Victims Since 1973
Trucking companies who overload their trucks are often guilty of putting profits before people. The Kentucky and Tennessee truck accident attorneys at English, Lucas, Priest & Owsley, LLP have decades of experience holding negligent defendants accountable for their actions. We serve clients in Franklin, Glasgow, Hopkinsville, Logan County, and throughout Kentucky. Our firm also represents clients in the greater Nashville area and across Tennessee. If you have been injured in a truck accident, call (270) 781-6500 or visit our contact page for a free case evaluation.