Drunk Driving Accidents
Car Accident Attorneys in Kentucky and Tennessee
Drunk driving accidents are entirely too common. MADD estimates that one average, 2 out of 3 people will be involved in a drunk driving accident in their lifetime. Every two minutes, someone is injured in a drunk driving accident. It is an incredibly stupid and senseless idea to drive while intoxicated – and yet, it continues.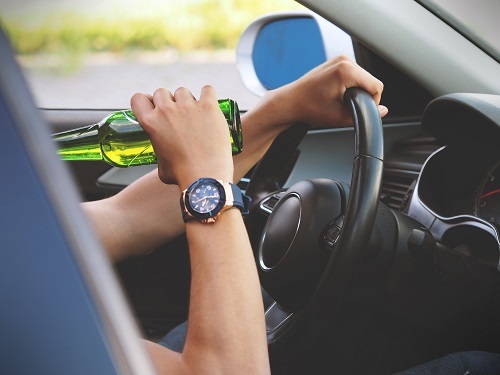 Drivers who are impaired by drugs or alcohol while driving are on the wrong side of the law. Courts do not look favorably on drunk or otherwise impaired drivers. A conviction of drunk driving can be used as evidence in a civil trial in which the person injured in a drunk driving case seeks compensation for bodily injury and/or property damage. Additionally, the family or estate of a person who dies in a drunk driving accident can file a wrongful death suit against the drunk driver, their insurance company and other responsible parties.
In Kentucky drunk driving cases are known as a DUI – driving under the influence, which can include any substance that impairs driving ability, including alcohol, prescription drugs, inhalants and even over-the-counter medications. A driver is driving illegally if their blood or breath alcohol content is .08 or above, a standard that holds true in both Kentucky and Tennessee. For a prosecutor, this means they don't have to prove in court that the driver's behavior behind the wheel was impaired. If they were in violation of the law, that's all it takes. You can read all of the Kentucky law here. You can read about Tennessee's drunk driving laws here.
Even in cases in which someone does not have a blood alcohol content that registers at .08 or higher, the driver could be criminally prosecuted if their behavior at the time they were arrested seemed impaired.
Drunk driving effects
For drivers who are 21 years old or younger, a violation of the law starts a .02 blood alcohol content. Commercial vehicle drivers are considered impaired at .04 or higher. Commercial vehicle drivers may also have their license suspended immediately if they have any amount at all of impairing substance in their system.
If you aren't familiar with the effects of driving intoxicated, alcohol slows your reaction time, among many other problems. You may hit the brakes far too late to avoid an accident, or drive down a road or even Interstate highway going in the wrong direction. See this post on our blog about a January 2015 accident in which a driver attempting to leave Nashville late at night drove the wrong way on Interstate 65 and killed another driver in a head-on collision.
Drunk drivers are much more likely to fall asleep or pass out behind the wheel of a car, which we all know is very dangerous.
If you are planning a night out and will be drinking, make arrangements with a sober friend for a ride home, or plan to take a cab, taxi or ride-sharing service such as Uber or Lyft. Planning ahead will help ensure that everyone in your party gets home OK at the end of the night and that you don't impact the life of anyone else.
Your rights in a drunk driving accident case
If you are involved in an accident with a drunk driver, call 911 immediately. If you can do so safely, use your cell phone to take video of the drunk driver at the scene of the accident, as that may be useful in proving your case later. You may also want to photograph any damage to your vehicle and the other vehicle involved in the accident.
You may be asked by the other driver's insurance company to sign statements or other paperwork to receive a check compensating you for damages to your vehicle and to cover your medical bills. Do not sign anything until you have talked to a lawyer. The other driver's intoxication automatically makes the accident his or her fault. A lawyer can review the paperwork to make sure you are getting what you deserve.
Contact our firm if you have been involved in an accident with an impaired driver. We can help you handle the aftermath of someone else's poor choices. Contact an experienced attorney at our firm, English, Lucas, Priest & Owsley, LLP, at (270) 781-6500 or fill out our contact form here. There is no charge for an initial consultation.