No fault insurance coverage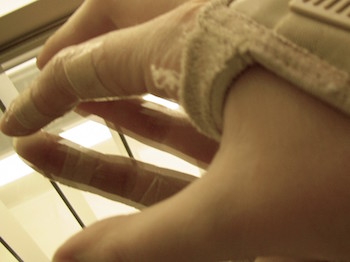 Car Accident Attorneys in Kentucky and Tennessee
If you are involved in an accident, you may be entitled to payments under no fault or PIP benefits in an insurance plan. No fault insurance coverage is called PIP, which stands for Personal Injury Protection coverage.
Typically, PIP benefits are pursued in cases with smaller amounts of damage to vehicles or property or more minor physical injuries. PIP benefits are usually pursued in lieu of filing a lawsuit against the person at fault in the accident.
You file for PIP benefits with your own insurance company if you are injured in an accident and you're riding in or driving your own vehicle. If you were riding in someone else's vehicle and injured in an accident, you'd file for PIP benefits with that person's insurance company. It doesn't matter who was at fault in the accident.
Kentucky law requirements
Kentucky law requires that anyone operating a vehicle in Kentucky have PIP coverage of $10,000 or more. Motorcyclists are exempt from this stipulation. PIP benefits cover things such as medical expenses, hospital bills, mileage to and from medical appointments and lost wages. The family of someone who died in an accident may also seek additional PIP benefits beyond payment of medical bills.
While our firm also handles cases in Tennessee, there is no provision in Tennessee law for PIP, or no-fault benefits. PIP insurance is only required in about a dozen states.
How much can I get in benefits?
The amount of PIP benefits you can receive is affected by how much insurance coverage you purchase above the minimum of $10,000. We recommend reading your insurance policy to look for this benefit so you can see how much to expect. You may want to discuss the amount of benefits provided under your policy with your insurance agent or broker to ensure that you have what you need should you become injured in an accident. Insurers do not increase the amount of PIP coverage you have as your insurance amount goes up, so if you want extra PIP coverage on your policy, you'll have to buy it separately if your policy allows for it. If you need assistance handling issues with your insurer following an accident, our experienced attorneys can help you. Contact us at (270) 781-6500 or use our contact form. We'll be glad to assist you.