Underinsured and Uninsured Motorist Insurance Coverage
CAR ACCIDENT ATTORNEYS IN KENTUCKY AND TENNESSEE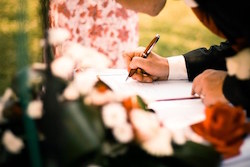 When you are in an accident, you probably assume that insurance will take care of any damage to your vehicle, the other vehicle, any property damage and expenses relating to injuries. While that is sometimes the case, not everyone has auto insurance or the right amount of insurance. This is why your own insurance policy's underinsured and uninsured motorist coverage is important – and why you need to understand how it works.
The number of motorists without any kind of auto insurance is higher than you might think. Statistics show that nationally, about 1 out of 8 drivers don't have insurance. In Kentucky, 15.8 percent of drivers don't have insurance, and in Tennessee, the rate is much higher, at 20.1 percent. This means that if you're in an accident with someone, your chances of them not having insurance are actually fairly high.
In cases in which the motorist at fault doesn't have any insurance at all, your own insurance company may cover the cost of your accident through uninsured motorist coverage. If the motorist at fault doesn't have enough insurance, your policy may cover it through underinsured motorist coverage. It's important to note, though, that insurance policies don't automatically come with uninsured and underinsured motorist coverage. Always ask about both when you're shopping for insurance, and be sure it is included.
If you'd like more information on selecting insurance, you may find this guide from the Kentucky Department of Insurance helpful.
Insurance requirements in Kentucky and Tennessee
If you operate a motor vehicle in Kentucky, you are required to carry, at a minimum, $25,000 total for bodily injury per person, $50,000 total for bodily injury coverage per accident and $10,000 limit on property damage per accident. Tennessee's requirements are the same for bodily injury and $15,000 limit on property damage. This insurance, though, is the bare minimum. If you're involved in an accident, the medical and property damage costs could, and often do, sail right past these caps, and then the person responsible for the accident may end up paying extra expenses beyond those caps.
Typically, uninsured or underinsured motorist coverage will pay expenses on behalf of the insured. Then, the insurance company will sue the driver at fault in hopes of recovering some of the money the company has paid out for the claim.
This guide from the Insurance Information Institute discusses how to choose policy limits for insurance. Higher limits will make your insurance policy more expensive, but are usually worth it, depending on how high you go.
Dealing with insurance companies
If you are offered a settlement from an insurance company, don't accept it without reviewing it with an experienced attorney. It's tempting to want to take the check you're offered, but if you do, you may be short-changing what you're entitled to. Even if the company offering you the settlement is your own insurance company, don't sign anything or accept a check until you're sure.
If you settle the liability portion and you seek Underinsured Motorist benefits (UIM) benefits, you are required to provide your insurance company with notice of the settlement, which is called a Coots notice. If you do not, the insurance company can deny your UIM claim.
An experience attorney can review the offer and look for any pitfalls that may prove problematic down the line. We can review the accident report, your insurance policy, the other driver's insurance policy and recommend the best course of action for you. Contact us through our contact form, which you can find here, or call us at (270) 781-6500. The initial case review is free.