Pharmaceutical and Medical Product Injury
Kentucky Defective Drug and Medical Device Lawyers
The rapid advancement of modern medicine has given people the opportunity to lead normal lives while managing serious medical conditions. However, when prescription drugs or medical products do not work as intended or advertised, the people who depend on them can suffer serious injuries.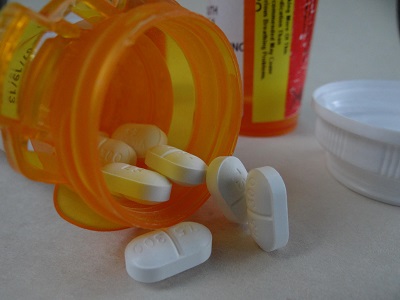 The Kentucky medical drug and device lawyers at English, Lucas, Priest & Owsley, LLP have decades of experience helping injured Kentuckians from Warren County, Barren County, and other areas throughout the state and also in Tennessee. If you have been harmed by a defective prescription drug or medical device, contact us for a free case evaluation, even if this drug or device has not been recalled.
Unsafe Drugs and Medical Products Can Cause Debilitating Health Problems
There is a seemingly endless list of prescription drugs on the market, and each one has the potential to cause dangerous side effects. Actos, a drug used to treat type 2 diabetes, has been linked to congestive heart failure and bladder cancer. A drug used to lower cholesterol, Lipitor, may increase a person's risk for developing diabetes. Similarly, "Low-T" drugs are gaining popularity in the United States to treat low testosterone, but recent studies have found that these medications can increase the likelihood of heart attack and stroke. Even medical devices, such as transvaginal mesh and metal-on-metal hip replacements, may have unwanted side effects that can cause serious injuries.
Kentucky Law Empowers Victims of Defective Drugs and Devices
The law of product liability is complex. Consumers injured by a defective drug or medical device can file a lawsuit to collect damages. Many people injured by defective prescription drugs choose to file claims under a theory of strict products liability.
To prevail in a strict products liability case, the plaintiff must prove that:
The defendant sold the product;
The plaintiff received the product without substantial changes;
The product was unreasonably dangerous;
The plaintiff was injured by the product.
A product can be unreasonably dangerous in three ways: a defective design, defective manufacturing, or inadequate warnings or instructions. Many pharmaceutical injury plaintiffs argue that the defendant did not adequately warn of the side effects of the drugs in question.
Kentucky law requires drug manufacturers to give sufficient instructions and provide adequate warnings of the potential dangers of using the product. A drug manufacturer that does not, for example, warn consumers that using its drug could lead to congestive heart failure, may be liable to the people who are injured by the drug.
Those Injured by Unsafe Pharmaceuticals May Collect Damages
A person who brings a successful products liability lawsuit for a defective or recalled drug or medical device can claim damages for costs incurred, such as lost wages and medical bills. Plaintiffs are also entitled to recover compensation for emotional distress or pain and suffering. In some cases, a defendant may also have to pay punitive damages if the plaintiff can prove that the defendant acted with a reckless disregard for the lives or safety of other people.
Trust Our Decades of Experience
Consumers expect the drugs and medical devices they use to work as advertised, and the manufacturers of those products to warn of potential side effects. The Kentucky drug injury attorneys at English, Lucas, Priest & Owsley, LLP have years of experience holding pharmaceutical manufacturers accountable for their actions. Whether you are from Bowling Green or elsewhere in Kentucky, call (270) 781-6500 or visit our contact page if you have been injured by a defective prescription drug or medical device. We also serve clients in the Nashville area and across Tennessee.