Lack of Truck Driver Training
Kentucky Tractor Trailer Accident Lawyers
A tractor trailer weighs up to 80,000 pounds and requires special skills to safely operate. Truck drivers who have not been adequately trained pose a threat to themselves and the other people with whom they share the road.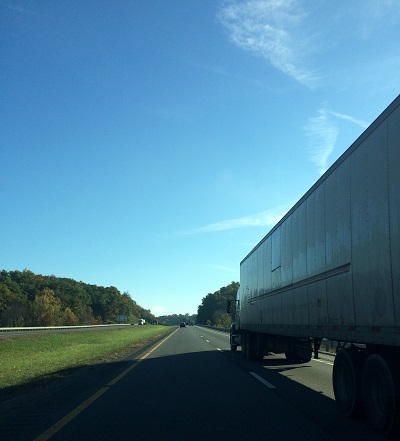 With offices in Bowling Green, the Kentucky truck accident attorneys of English, Lucas, Priest & Owsley, LLP have served accident victims from Warren and Allen Counties as well as throughout Kentucky and Tennessee since 1973. If you have been injured in an accident with an undertrained truck driver, we can help you seek the compensation that you deserve.
Inadequately Trained Drivers May Cause Accidents in a Number of Ways
A truck driver who has not received proper training is an accident waiting to happen. The Kentucky State Police co-authored a report that analyzed truck crash data from 2012. The report states that more than 38 percent of fatal truck crashes involved an out-of-control truck. Further, more than 37 percent of all truck crashes were caused by inattention, and 10 percent of fatal truck accidents were caused by either over correcting or over steering. Truck drivers are educated about all of these potential hazards during training. A trucking company that sends undertrained drivers out on the road may be liable for those drivers' errors.
Truck Crash Victims May Bring a Negligence Claim
A truck accident victim injured by a poorly or inadequately trained driver can file a negligence lawsuit against the trucking company that employs the driver. To prevail, the plaintiff must prove by a preponderance of the evidence that:
The defendant, usually the trucking company, owed a duty to the plaintiff;
The defendant breached that duty; and
The defendant's actions were a cause of the plaintiff's injuries.
A trucking company has a duty to adequately train its truck drivers. If a trucking company skips vital training and leaves one of its drivers unreasonably unprepared, it can be held liable if one of those drivers causes an accident that injures another person.
Because of the nature of truck accident lawsuits — especially those where driver training is at issue — it is vital for a person injured in a tractor trailer accident to contact an attorney as soon as possible after the accident. Proving the plaintiff's case requires special evidence unique to truck accidents, such as driver logs, driver training documents, and trucking company training procedures. The more time after an accident that passes, the less likely it is that these materials may be easily obtained.
Successful Plaintiffs Can Collect Damages
A plaintiff who wins her truck accident negligence case is entitled to damages paid by the defendant. Some damages pay the plaintiff back for expenses incurred as a result of the accident, such as doctor's bills, the cost of repairing or replacing a vehicle, and lost wages. The plaintiff can also collect damages intended to compensate the plaintiff for pain and suffering and emotional distress.
Contact Our Office Today
If you have been injured in a truck accident, you may be able to seek compensation for your injuries. Since 1973, residents of Somerset, Madisonville, and communities throughout Kentucky have trusted the Kentucky truck accident lawyers of English, Lucas, Priest & Owsley, LLP to help them with their commercial vehicle accident cases. We also represent injury victims in the Nashville area and throughout Tennessee. To schedule your free consultation, dial (270) 781-6500 or visit our contact page.